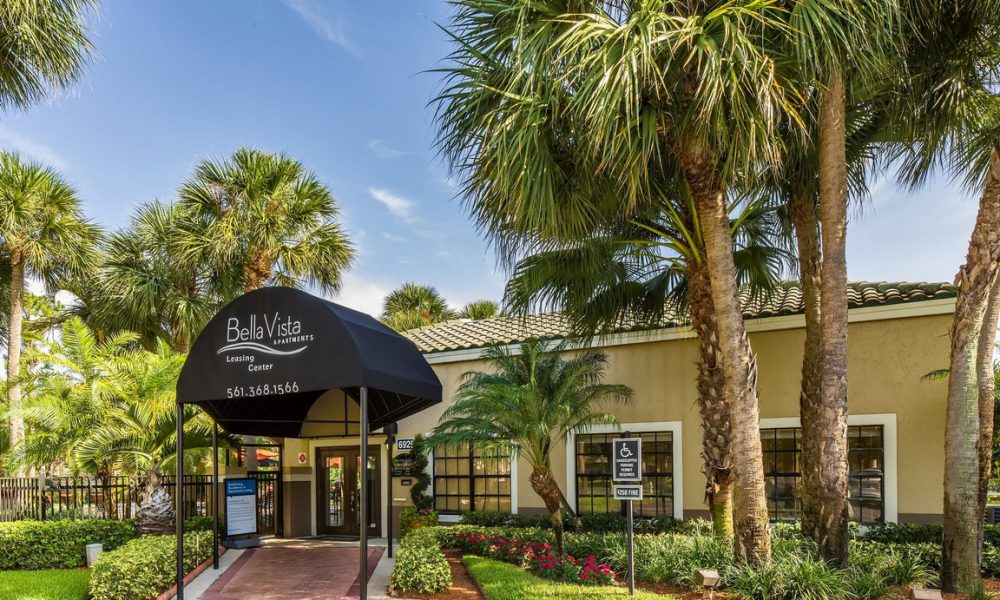 Atlanta, GA – Carroll Organization and PGIM Real Estate announced today the formation of a joint venture to acquire a four-property portfolio in South Florida. The portfolio includes Bella Vista at Boca Del Mar, Centro at Davie, Savannah Lakes, and Stonybrook Apartments. Carroll Organization, acting on behalf of its latest investment vehicle, Carroll Multifamily Real Estate Fund V, LP, is one of the country's leading privately-held real estate companies focused on multifamily investment, management, and development. PGIM Real Estate, acting on behalf of institutional investors, is the real estate investment business of PGIM, the global investment management businesses of Prudential Financial Inc. (NYSE: PRU).
This transaction marks the second joint venture between PGIM Real Estate and Carroll Organization. In December, the companies acquired a portfolio of 28 workforce housing properties across Florida, North Carolina, Tennessee and Texas. Combined these portfolios are valued over $1.3 billion.
All the newly acquired South Florida properties will be rebranded under the ARIUM name and managed by Carroll Management Group.
"This portfolio represented a unique opportunity to acquire four high-quality assets in South Florida in a single transaction. All of the properties are well-located within the suburbs of Broward and Palm Beach counties and offer tremendous upside through continuation of a proven value-add renovation program," said M. Patrick Carroll, Chief Executive Officer of Carroll Organization. "We are thrilled to continue the positive momentum in our partnership with PGIM Real Estate with another large acquisition, and look forward to executing our business plan on these assets."
"Improving fundamentals in South Florida are supporting net operating income growth and attractive cap rates on a relative basis to other U.S. markets," said Alfonso Munk, Americas chief investment officer and head of Latin America for PGIM Real Estate. "Against this backdrop, we expect that stronger employment growth in the local economies will continue to support apartment demand over the next several years. Munk added, "We look forward to partnering again with Carroll Organization to enhance these properties for the residents and communities, while delivering to our investors another unique opportunity for compelling supply-resistant returns."

The newly-formed portfolio includes:

Bella Vista at Boca Del Mar, a 392-unit community located in Boca Raton, FL. The property is centrally located near Boca Town Center, the largest enclosed mall in Palm Beach County, parks, golf courses, beaches, shopping, and dinning. It is also near Park at Broken Sound, an 85-acre state-of-the-art research and manufacturing hub, and Mizner Park, an upscale, lifestyle shopping center. Community amenities include two pools, fitness center, and car wash area. Active residents also enjoy all the nearby hiking and jogging trails.

Centro at Davie, a 494-unit community located in Davie, FL. It uniquely blends modern and convenient suburban living. Due to its proximity to several colleges including Florida Atlantic University, Nova Southeastern University, and Broward College, the property has a strong resident base of graduate students. The community surrounds a lake and features a first-class amenity package including a state-of-the-art fitness and yoga studio, lounge, coffee bar, billiards, pools with cabanas, outdoor kitchen and fire pits, and tennis, basketball, and racquetball courts.

Savannah Lakes, a 466-unit resort-style community in Boynton Beach, FL. The property includes vaulted ceilings and two-story construction with walk-up units providing a home-like feeling. There are abundant shopping and dining options available at the neighboring Renaissance Commons mixed-use development. The community's amenities include sports courts, resident lounge with cyber cafe, fully-equipped fitness center, and resort-style pool and clubhouse.

Stonybrook Apartments, a 264-unit gated community with sophisticated design and manicured landscaping located in Boynton Beach, FL. The community is surrounded by several small lakes and includes town-home and villa-style units with direct access garages. Its amenities include lakeside walking trails, pool, outdoor kitchen and grill, 24-hr cardio and yoga studio, tennis courts, playgrounds, and dog park.
The acquisition was led by Jim Mehalso, Atlanta-based managing director and head of Southeast Transactions at PGIM Real Estate, and Josh Champion, president and chief investment officer for Carroll Organization.