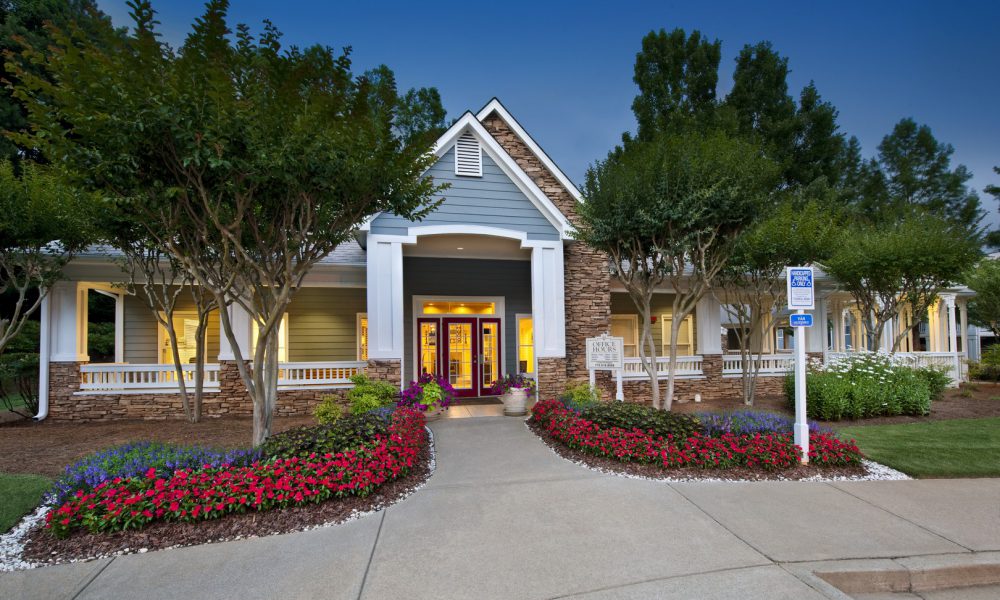 Carroll Organization, one of the country's leading privately-held real estate companies focused on multifamily investment, management, and development announced today that it completed the sale of ARIUM Kennesaw and ARIUM Kennesaw Villas, two properties located in Kennesaw, GA. These properties were initially acquired in September 2015 as a part of Carroll Multifamily Real Estate Fund III, LP and managed by Carroll Management Group.
"We were initially attracted to ARIUM Kennesaw and ARIUM Kennesaw Villas due to the properties' high-quality construction, functional floor plans, and most importantly, its walkability to Kennesaw State University, Georgia's third largest university with 35,000 students," said M. Patrick Carroll, Chief Executive Officer of Carroll Organization. "We experienced tremendous occupancy and organic rent growth at both properties during our ownership, but we felt it was an opportune time to sell and realize significant profits for our Fund III investors."
ARIUM Kennesaw includes 324 units of spacious apartment homes that canvas 40-acres of lush landscaping with beautiful mature trees in a garden setting tucked within bustling Kennesaw. The community combine luxury living with a convenient location that is minutes from restaurants, shopping and recreation. ARIUM Kennesaw features an amenity package that includes a fitness studio, clothes care center, lighted tennis and complimentary Wi-Fi at its resort-style swimming pool. It also has a brand new outdoor gourmet kitchen equipped with BBQ grills.
ARIUM Kennesaw Villas includes 200 units which combine custom home features with spacious floor plans. The community is nestled on 30-acres with lavish landscaping including a garden setting. Amenities include a pool with sundeck, 24-hour fitness center, and a tennis court. Select floor plans include sunrooms, patios, fireplaces, garden tubs, wood flooring, vaulting ceiling, and upgraded kitchens.
"We are pleased to have invested with Carroll Organization in ARIUM Kennesaw and ARIUM Kennesaw Villas. This investment provided an opportunity to acquire two well located properties within a dynamic submarket at attractive pricing. Carroll did an excellent job of executing our venture's business plan, enhancing the properties' income through various value-add initiatives, allowing us to realize an attractive return for our investors," added Robert Davies, Principal with The Townsend Group.
To date, Carroll has successfully exited forty-three assets valued over $2.0 billion, including this transaction. The investments have produced an average IRR of 30%. Since 2017, Carroll has now sold fourteen properties totaling over $895 million and purchased forty properties totaling over $1.6 billion. Carroll Organization is continuing to actively acquire high-quality multifamily communities in the Southeast and Southwest, and other strategic target markets across the country. Carroll sourced many of its deals "off-market" directly from developers and owners, and is recognized in the industry as a best in class renovator and operator.